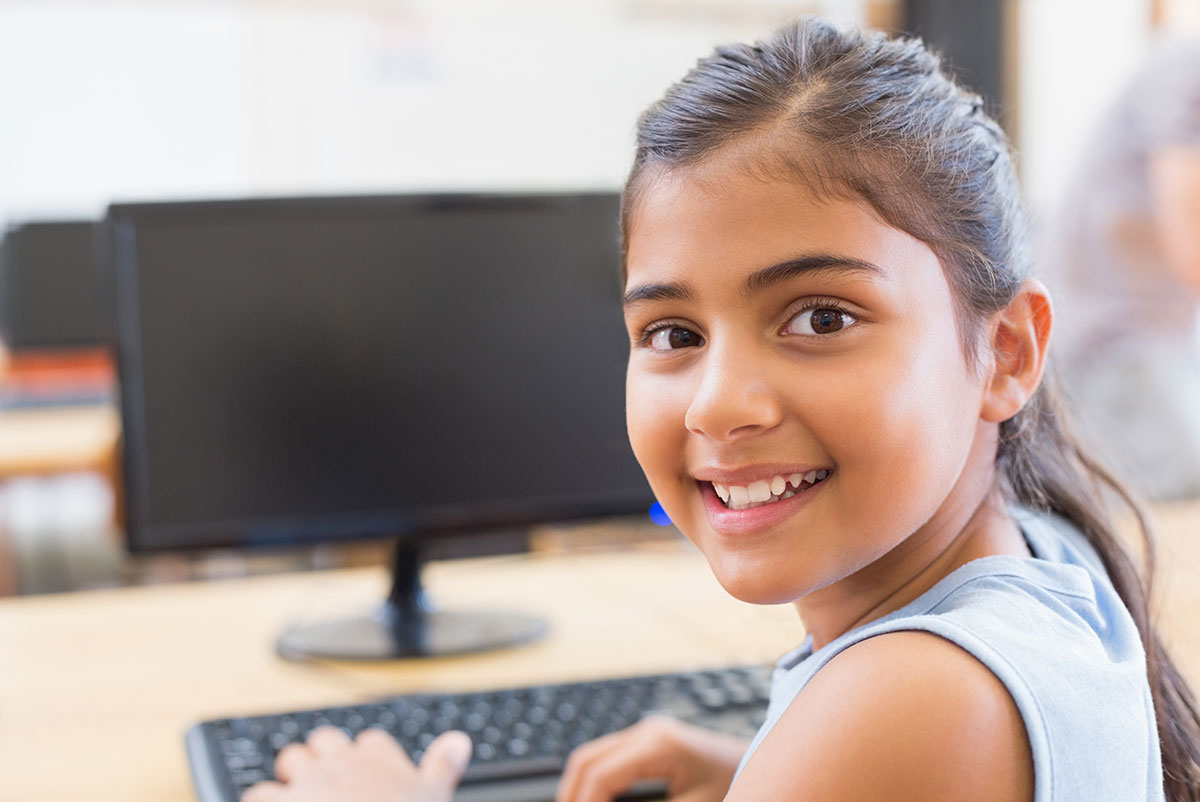 Looking for the perfect typing program to teach your students essential technology skills? There are a lot of options on the market, and it can be hard to decide which one is right for your school.
Here are some of the best typing programs to engage your students and provide an effective keyboarding and technology education. Keep in mind that we are comparing the paid versions of each typing program, not the free versions (which generally come with ads and other disadvantages).
Best Typing Program Overall: Typing Agent
Typing Agent is one of the most powerful web-based K-12 typing programs available for schools. The curriculum adapts to each individual student's proficiencies and is highly customizable, with teachers able to either "plug and play" or create their own curriculum with hands-on customization options. Best of all, the program does an excellent job of engaging students with gamification, incentives, avatar customization options, and the opportunity to compete to be on the student leaderboard or hall of fame.
Some of the standout features you'll find in Typing Agent are its digital citizenship and coding lessons. The program comes with a relevant digital citizenship curriculum that uses superhero-themed videos, interactive quizzes, and substantial teaching resources to teach kids how to safely and effectively navigate the Internet. There is also a learn-to-type code curriculum in which students are introduced to the basic concepts of coding and practice typing accurate code in HTML, JavaScript, and Python. Advanced students get to build their own keyboarding game.
Typing Agent has a variety of ADA-compliant features to ensure the curriculum is accessible for all students, including one-handed typist, closed captioning, voiceover, and dyslexic font options. The curriculum is also available in Spanish, which helps reduce the language barrier for students who speak Spanish as their first language.
Typing Agent is an excellent typing program for just about any school. To learn more about this program, you can check out Typing Agent's blog posts about adapting the curriculum for your school and teaching with Typing Agent during COVID-19 or sign up for a demo.
Best Typing Program For Workplace Preparation: Typing.com
Typing.com is a solid typing program with many desirable features for schools. There are interactive lessons with games and videos, achievement badges, and a class leaderboard to help students stay engaged. Lessons are customized for each student's proficiency level with instant feedback, although teachers do not have as many hands-on curriculum choices as you may find in other typing programs and cannot assign custom lessons to individual students.
Typing.com also has decent reporting and integration features for teachers. Educators can manage students at the class, district, or school level, set up automatic grading, and access a variety of report types. You can also use a single sign-on with Google Classroom, Clever, or ClassLink.
Where Typing.com really stands out is its additional workforce preparation features. The curriculum comes with a variety of workplace-related modules that teach career preparation, professional writing, presentations, professional communication, collaboration, computer maintenance, software evaluation, and more.
For schools that combine career preparation with technology lessons, Typing.com could be a good choice. You can read our comparison of Typing.com vs. Typing Agent here.
Best Typing Program For Integration With Core School Subjects: Typesy
Typesy is a popular typing program for grades 2-12. This gamified keyboarding curriculum includes incentives and healthy leaderboard competition to keep students engaged. Teachers can sync with Google Classroom, Clever, Classlink, or Schoology.
Typesy uniquely shines as a program that integrates with the core school subjects. Their keyboarding curriculum includes over 4,000 typing lessons that cover information about science, social studies, English language arts, math, and other common core standard subjects as students practice typing. Where another keyboarding curriculum may use less relevant practice sentences, Typesy takes a two-for-one educational approach. It's also worth noting that Typesy includes 24/7 phone support.
One of the drawbacks of Typesy is that it lacks substantial accessibility options. There are voiceover and mouse-free options, but the program lacks several important ADA-compliant features such as closed captioning, dyslexic font, and one-handed typist options which will make a difference for some students. There is also limited support for ELL/foreign language students — Typesy is only available in English — and few reporting customization features.
For schools that wish to reinforce core school subjects as much as possible and have other solutions for students who may not be served by this curriculum, Typesy could be a good choice. You can read our comparison of Typesy vs. Typing Agent here.
Best Typing Program For World Languages: TypingClub
TypingClub is another excellent web-based keyboarding program for many schools and districts. This program is gamified with levels and badges to keep students interested and includes a range of WCAG 2.0 accessibility features, including voiceover options, high-contrast themes, one-handed typing, different font sizes, and the student's choice of screen-reader. Teachers and school districts using the paid version of TypingClub can access advanced reporting features.
TypingClub's curriculum is based on the idea of practicing each lesson until the student has reached a certain level. There are multiple animated story typing series such as 'Going Solo,' in which students help a character named Lauren prepare for her big flight test, and 'Ava & the Rabbit,' in which students go on a magical adventure exploring Ava's mysterious friend's world. Like Typing Agent, TypingClub includes a separate program for younger students who are still learning alphabet recognition, dexterity, and familiarity with technology even as they learn to associate each keyboard letter with the correct finger.
TypingClub stands out in this lineup for its foreign language options. Typing lessons are available not only in English but also in French, German, Italian, Portuguese, Russian, Slovak, Chinese, and both Latin American and Spain Spanish. Games, videos, and the rest of the student experience are available in each of these languages. Students can also learn to type with the Dvorak keyboard.
For schools with students from all over the world and schools that strongly emphasize foreign languages, TypingClub may be an excellent choice. You can read our comparison of TypingClub vs. Typing Agent here.
In Summary: Which Typing Program is Right for Your School?
Each school typing program comes with its own set of advantages. The right choice depends on your school's priorities and what you are looking for in a keyboarding curriculum.
We wish you the best of luck as you seek to give your students a top-notch keyboarding and technology education!