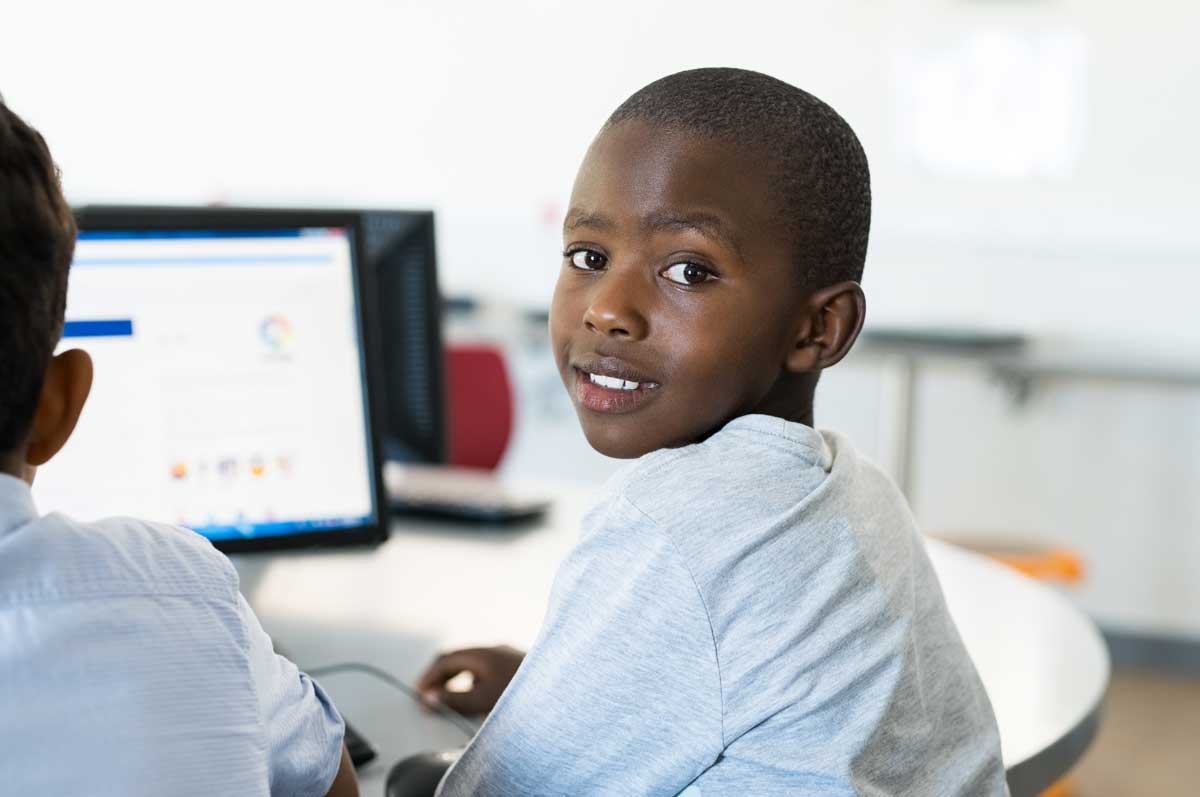 At Typing Agent, we believe typing education should be tailored to each student's needs. That's why we work to make our lessons accessible to students with ability differences and adapt our program to each student.
Most typing programs have a strict, uncompromising curriculum that is sub-optimal for most students, but not Typing Agent. Our typing lessons automatically adjust to each student and can be customized to meet teachers' needs as well.
A Personalized Curriculum for Each Student
While many education programs spend the same amount of time on each new skill or pattern, Typing Agent is different. Recent changes in technology have made it possible to create a curriculum that is automatically customized for each individual.
We focus on the lessons each individual student struggles with most and provide extra practice with those skills. When the student reaches their goal, we reward them for their progress. We've found that this approach helps students learn faster and develop a solid foundation.
Typing Agent is able to offer a perfectly personalized learning experience. Rather than forcing a standard approach that does not match most students' needs, our program meets students where they are.
Making Typing Accessible for People of All Abilities
Typing Agent has numerous ADA-compliant accessibility features to give more students the opportunity to learn keyboarding and technology skills. Our programs can be modified to work with most well-known disabilities.
Curriculum that can be adapted for one-handed typists
Dyslexia-friendly fonts
Increased font size options
High contrast color palettes that work for students who are colorblind
Closed captioning for videos
Screen readers
We are always working to add even more accessibility features to our program. Check back soon!
Adaptability for Teachers, Schools, and Districts
Typing Agent has all the reporting features a teacher could ever want. In addition to viewing progress at a glance or in depth through our preexisting reports, teachers can build their own custom reports.
School district administrators can manage and track large numbers of users at multiple schools. Like teachers, they can create their own custom reports and manage their student rosters with ease. Schools can also choose to adapt Typing Agent to their broader goals beyond keyboarding.
Want to teach your students about digital citizenship? We have a curriculum for that. Looking to reinforce bilingual learning? Have your students take Typing Agent lessons in Spanish. Does your school emphasize STEM? Your students may benefit from our Learn to Type Code program, which focuses on accuracy in typing different programming languages.
Whatever your school's unique goals are, Typing Agent can help you get there.
A Curriculum That Adapts to Your Needs
At Typing Agent, our mission is to make a difference. We strive to change the lives of each and every student, teacher, and district administrator we serve. In addition to creating a highly adaptable program, we work to provide unmatched tech support for each teacher who uses our program.
Over 96% of our schools renew Typing Agent every year. Start your demo today and find out why!