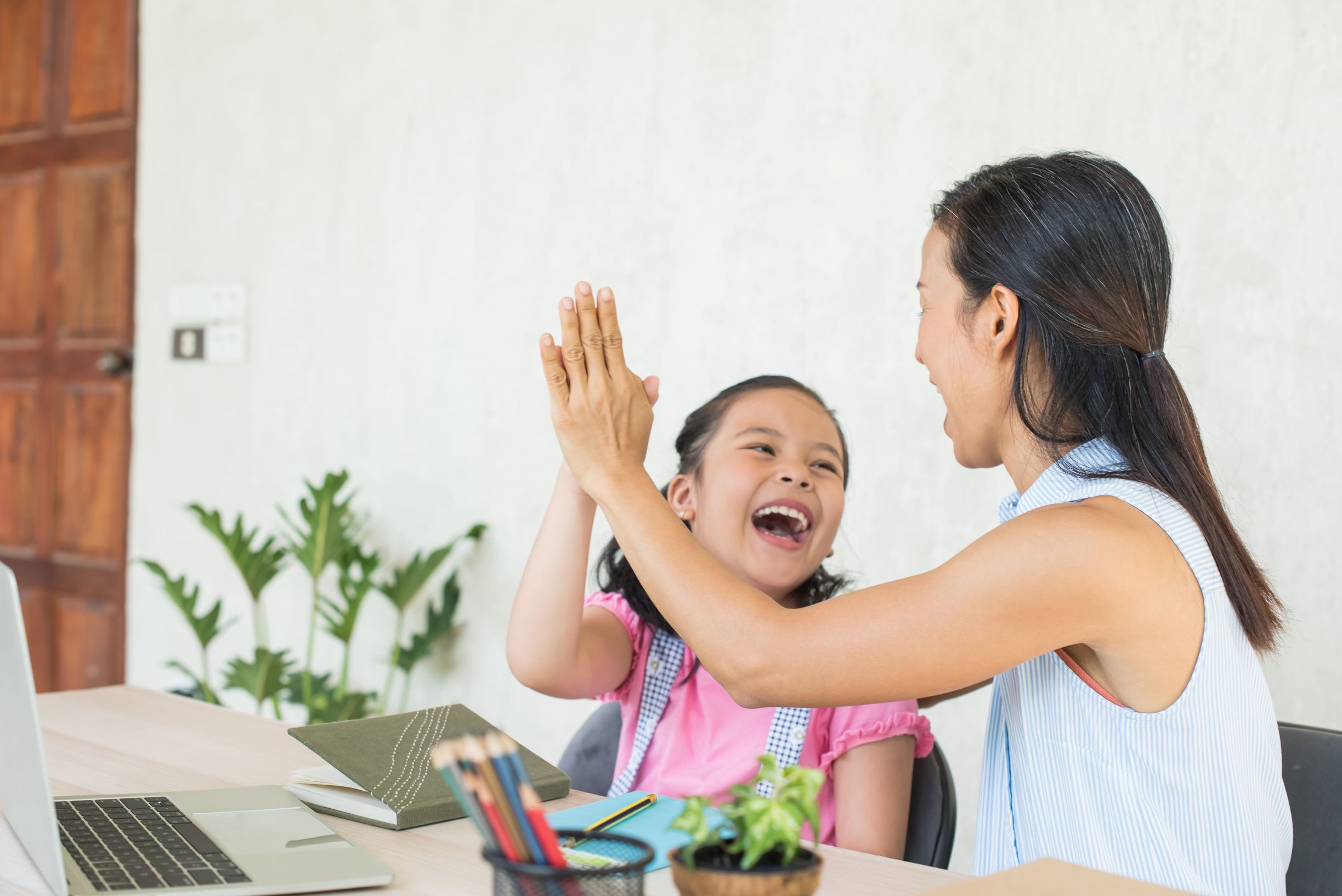 So many families and educators have been struggling to keep kids focused during the COVID-19 pandemic. At Typing Agent, we have worked hard to be part of the solution and create an engaging distance learning environment for students in all situations.
See what parents and teachers have to say about Typing Agent as a distance learning tool!
Parents Praise Typing Agent During COVID-19
During a time when many families are struggling to keep kids focused on schoolwork, our fun keyboarding curriculum has been a breath of fresh air for exhausted parents. Numerous families have told us that Typing Agent is one of the few learning activities they can get their kids to do without fighting.
"It's been really efficient with helping them do their schoolwork quicker now that everything is on the computer," one parent from Maryland told us. "And even this summer, the kids have really liked to get on and do it. It's a way to keep them engaged with something educational, and I really can't say enough great things about how it's helped our family this summer."
Teachers Love Our Keyboarding Lessons
Typing Agent is designed to work in any type of learning environment, from traditional classrooms to remote learning and homeschools. Educators from all kinds of schools have given us positive feedback, especially on our reporting features and success in keeping students engaged.
"Many [of our scholars] are practicing at home to reinforce their skills," a teacher at Wilson Elementary School says. "I can run reports and appreciate the time/date stamp when they have completed their lessons."
Best of all, school districts have found it easy to implement Typing Agent into their curriculum. During a time of rapid changes, teachers and administrators have appreciated the ability to begin using our program with minimal time and training.
"This has been the smoothest transition for our district to a new program!" One school administrator at Terrebonne Parish told us.
The Benefits of Online Distance Learning With Typing Agent
Here just a few of the ways you can help your students learn and grow with Typing Agent:
Foster a Love for Learning
Kids genuinely enjoy working on our keyboarding curriculum. Even kids who struggle to focus on other school assignments are excited to practice with our gamified learning program. With Typing Agent, you can foster a love for learning and a more positive overall attitude toward school.
Prepare Students to Be Stellar Digital Citizens
Typing Agent includes an engaging digital citizenship curriculum that teaches students how to be discerning internet users. Our curriculum comes complete with a teacher guide, interactive student quiz, exciting superhero-themed videos, and even more resources to decrease the workload for busy teachers.
Get Real-Time Insights
Typing Agent is equipped with all the reporting features a teacher or school district administrator could ever want. With advanced progress tracking and reporting features and a real-time activity log, you can see how your students are progressing at a glance or in detail.
Give Students the Foundational Skills for Distance Learning in 2020-21
Keyboarding lessons have never been more important now that so many school activities are being done online. With Typing Agent, kids can stay excited about learning while they work on the skills they need to accomplish the rest of their schoolwork efficiently.
Teach More Than Just Typing
In addition to teaching touch typing, educators can use Typing Agent to introduce students to code or reinforce foreign language skills with our Spanish typing curriculum. Our program goes above and beyond what you would expect of a typical keyboarding curriculum to better meet your learning needs in 2020.
Try Distance Learning with Typing Agent Today!
Typing Agent is the most powerful online K-12 keyboarding and technology curriculum. With personalized learning experiences, extensive reporting capabilities, and exciting games and incentives for students, our program has helped thousands of schools across the United States succeed. Sign up to start your demo instantly!