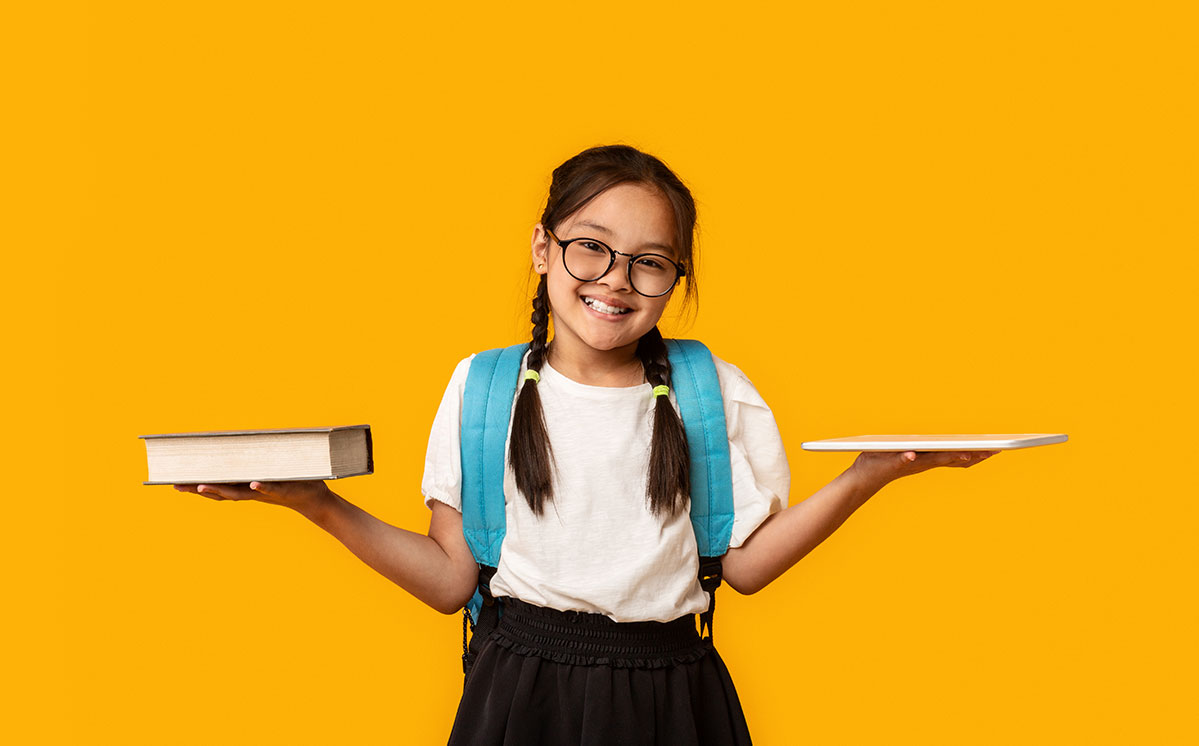 Are you looking for a web-based K-12 typing program? There are plenty of options on the market, including the ever-popular Typing Agent and Typing.com. These two keyboarding curriculums can both be a great way to teach your students to type, but it may be difficult to decide which one is right for your school or district.
We've identified the most important features of each typing program so you can choose the one that best fits your needs. Keep reading to see how they compare!
Student Engagement and Typing Gamification
Both Typing Agent and Typing.com feature interactive lessons with plenty of games and videos to keep students engaged. Students also get achievement badges and a class leaderboard to motivate them to keep going. Both typing programs also allow students to personalize their dashboards with different "skins".
Typing Agent has a slight edge over Typing.com in student engagement features because it includes extra incentives, including earned GritCoins that students can redeem to play more games and Experience Points that allow them to personalize their avatars. However, both programs are great in this area.
Typing Skill Reporting Features
Both typing programs have extensive reporting capabilities for teachers and administrators. Educators can manage students at the class, district, or school level, choose from a variety of report types, look at historical data, set up automatic grading, and see what kids are doing in real time. Teachers can filter data by classes, units, and/or date ranges to see student progress measures such as typing time, speed, and accuracy.
In addition to all these features, Typing Agent provides the additional option of building your own custom report, giving this typing program a slight edge over Typing.com. Again, both typing programs are strong in this category.
Integration Features
Both Typing Agent and Typing.com have single sign-on options with Clever, Google Classroom, and ClassLink. Typing Agent also provides an SSO option with Microsoft Office 365.
Typing Lesson Customization
Typing Agent and Typing.com both personalize each student's experience by delivering keyboarding lessons and practice based on their individual proficiency level. Students get instant feedback on their performance and are given a natural progression path to harder lessons.
However, Typing.com lacks Typing Agent's robust teacher customization features, such as the ability for teachers to assign custom lessons to students. Teachers can review lessons to ensure the content fits into their lesson plans, but have fewer hands-on curriculum choices compared to Typing Agent. Overall, Typing Agent has an edge in customization features.
Foreign Language Typing and ELL Features
Both Typing Agent and Typing.com make their curriculum and instruction available in English and Spanish. Students who speak Spanish as their first language can avoid language barrier issues. Students who are learning a second language can also choose to exercise their language skills during typing class.
Digital Literacy and Coding
Both typing programs include extra tech education features to prepare students for a digital world. In particular, both programs allow teachers to introduce students to some aspects of coding, although Typing Agent's curriculum focuses more on typing code accurately while Typing.com is more focused on coding basics.
In addition to the lessons in typing code, Typing Agent has a complete ISTE-aligned digital citizenship curriculum with superhero-themed videos and interactive student quizzes, plus typing activities that reinforce the concepts. Typing.com also includes additional lessons in online safety and behavior. Overall, these programs are roughly equal in terms of digital learning.
Workplace Preparation
Typing.com includes a career readiness and workplace professionalism curriculum that is not available through Typing Agent. Topics include career preparation, communication and collaboration, computer hardware and maintenance, evaluating software, professional writing, presentations, and more. Typing Agent does not include these features, so Typing.com has an clear advantage in this category.
Accessibility
Both Typing Agent and Typing.com include some accessibility features, including text-to-speech dictation. Typing Agent includes additional ADA compliant features such as closed captioning for hearing-impaired students, dyslexic font, and one-handed typing, so we give this program a clear edge in accessibility.
Pricing
Typing.com has a free version, but it includes prominent ads that may be distracting for students. If your school wishes to provide an ad-free keyboarding curriculum, there are paid options with both Typing Agent and Typing,com
Typing Agent and the ad-free version of Typing.com both have variable pricing depending on the number of students. Large schools and districts can get bulk discounts as low as $0.90 per student with Typing Agent or $1.14 per student with the ad-free version of Typing.com.
Ultimately, the question of which program provides better pricing depends on the size of your school and whether the administration wishes to avoid exposing students to ads.
In Review: Which Typing Program is Right for My Students?
Both typing programs have a few features that the other program lacks and pricing options that may benefit your school. Typing Agent has more student engagement, reporting, lesson customization, integration, and accessibility features as well as better large bulk pricing, while Typing.com provides more workplace preparation features and a free version with ads.
The best option depends on your educational needs and priorities. We wish you the best as you choose a keyboarding curriculum for your students!