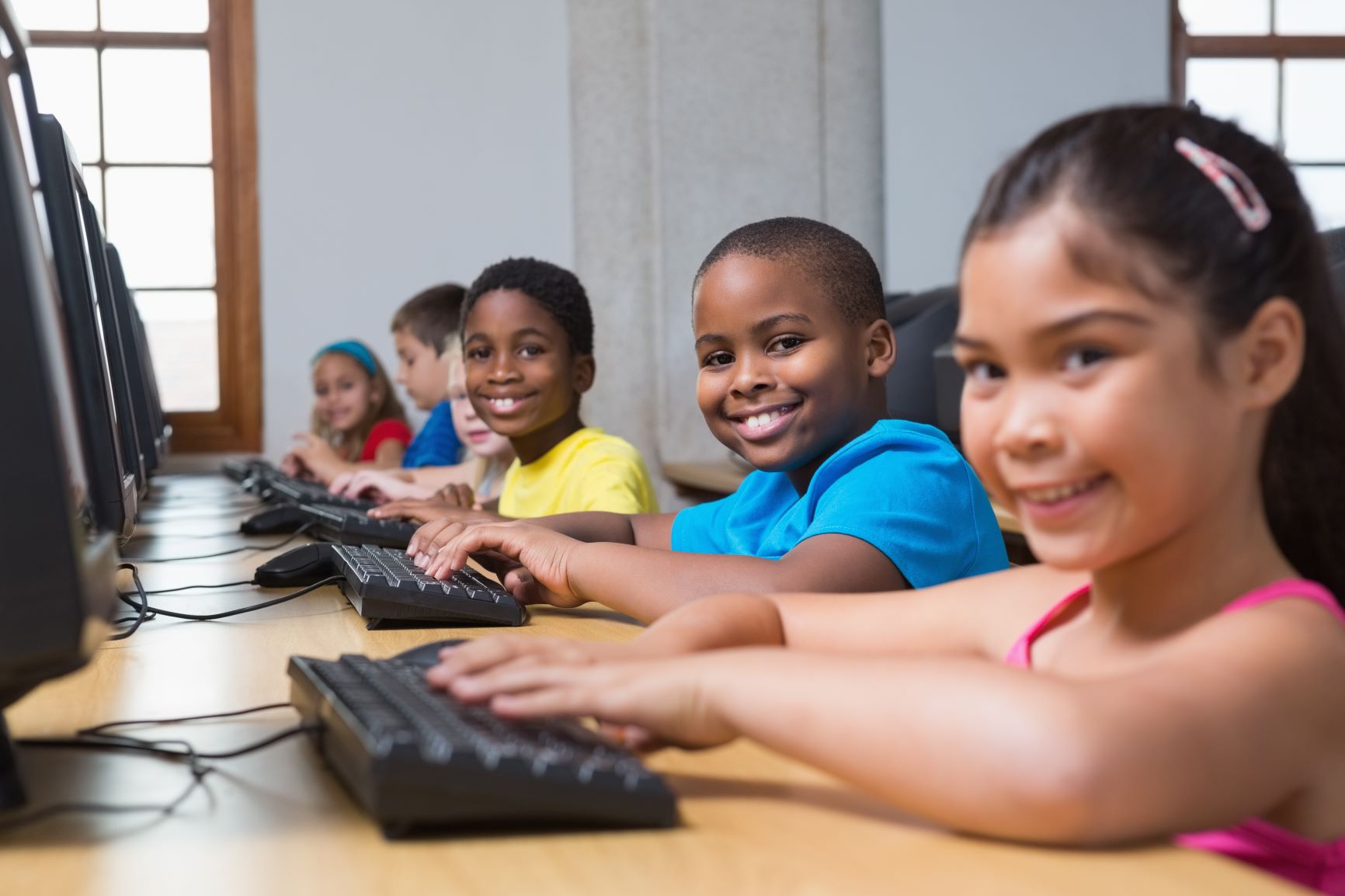 Setting learning goals for your classroom can be a challenge, especially when you're teaching essential tech skills like keyboarding. On the one hand, you want to encourage students to grow and stretch their skills, but on the other, you don't want to overwhelm struggling students with a pace that's too fast.
For many teachers, the key is to have students work toward a combination of short-term and long-term goals based on their starting point. That way, students can enjoy the rewards of success and maintain the motivation to keep practicing.
Why Are Typing Goals Important?
When people set clear goals, they're more likely to achieve success. Teachers often use goals to give students extra motivation to work at their skills and achieve. Ideally, students should have the chance to work toward both short-term and long-term goals that give their daily lessons a purpose.
Goal-setting also helps add more interest to the somewhat monotonous experience of practicing typing. With an engaging typing program, students can enjoy the experience of achieving their typing goals much as they enjoy the experience of reaching a new level on their favorite video game.
What Kinds of Typing Goals Should My Students Work Toward?
There are two main metrics we usually use to track typing progress: Words-per-minute (WPM) and accuracy goals.
WPM is a measure of a student's typing speed. It's the number of words a student can type in one minute, regardless of how many times they have to backspace over a typo.
Accuracy is a measure of the number of mistyped characters. The more accurate the typist, the faster they will eventually be able to type, although students may have to type slower to achieve high accuracy at the beginning of their keyboarding journey.
We generally recommend focusing on accuracy goals over WPM, especially while students are in the early stages of learning to type. It is much harder for a moderately fast but inaccurate typist to improve their typing than for a moderately slow but accurate typist to do so.
Typing Goals by Grade Level
There is no set rule for how fast students should type at any given age or grade level. The best goals depend on your students' skill levels and the time you plan to dedicate to keyboarding practice. However, you can use these suggested goals as a starting point:
Accuracy Goals
Kindergarten-1st grade: 70-80% accuracy
2nd-3rd grade: 85% accuracy
4th grade and above: 85% or higher accuracy
Words per Minute Goals
Kindergarten: 3 WPM
1st grade: 5 WPM
2nd grade: 10 WPM
3rd grade: 15 WPM
4th grade: 20 WPM
5th grade: 25 WPM
Middle school: 40 WPM
High school: 60+ WPM or higher if the student is preparing for a typing-related job such as administrative work or data entry
If you choose to set classroom-wide goals, these goals could serve as a benchmark. However, the best goals take into account students' different starting points and skill levels. Rather than setting a blanket word-per-minute or accuracy goal, you may wish to have students aim to improve their accuracy level by 5% or increase their speed by 5 WPM over a set time period.
Goals work most effectively when students set them themselves, so we encourage you to let students choose their own goals. Be sure to give your students guidance as to what kinds of goals might be realistic so they don't end up setting wildly out-of-reach or overly easy-to-achieve goals.
Keep in mind that your students are learning more than just typing speed and accuracy. At the K-2 level, students are still learning basic hand position, posture, and other basic computer usage skills. Older students may also be learning about digital citizenship and how to the internet safely.
How to Get Students Invested in Typing Progress
Students learn best when they genuinely want to meet their learning goals. If you haven't already, you may want to take some time to discuss goal-setting with your students and have them relate their typing goals to other goals they may have set in the past.
Another thing you can do to get students motivated is to have them write down their typing goals, including both short-term goals (learn to type all the keys on the home row at 20 WPM) and long-term goals (be able to type with 85% accuracy). Research shows that you are 42% more likely to achieve a goal if you write it down. 
One of the best ways to keep students invested in learning is to help them experience the rewards of success. For many students, reaching a goal will be satisfying in and of itself, but for others, a reward such as receiving a certificate or getting to see their name on a class Hall of Fame could sweeten the deal. Ideally, your school should choose a typing program that gamifies typing progress and provides built-in rewards for achievement.
Finally, you can tell students about the real-world rewards of being a good typist. Learning to type efficiently can save students a lot of time and open up many opportunities for high-paying, in-demand jobs. Consider downloading and printing out our infographic, 9 Reasons to Build Your Typing Skills, to hang in your classroom.
Setting Goals With Typing Agent
Typing Agent's curriculum automatically adapts to each student. We include a variety of exciting games, incentives like badges and leaderboards, and personalization features to help keep students excited to practice typing. Students are given instant feedback on their performance so they can see their progress and stay motivated.
Our K-2 keyboarding module, K2 Mountain, teaches students mouse skills and challenges them to grow their keyboarding abilities as they climb toward the top of the mountain. Our 3-12 curriculum offers a perfectly personalized, plug-and-play learning experience that will keep students at all skill levels engaged.
Want to learn more about Typing Agent? Start your demo today!