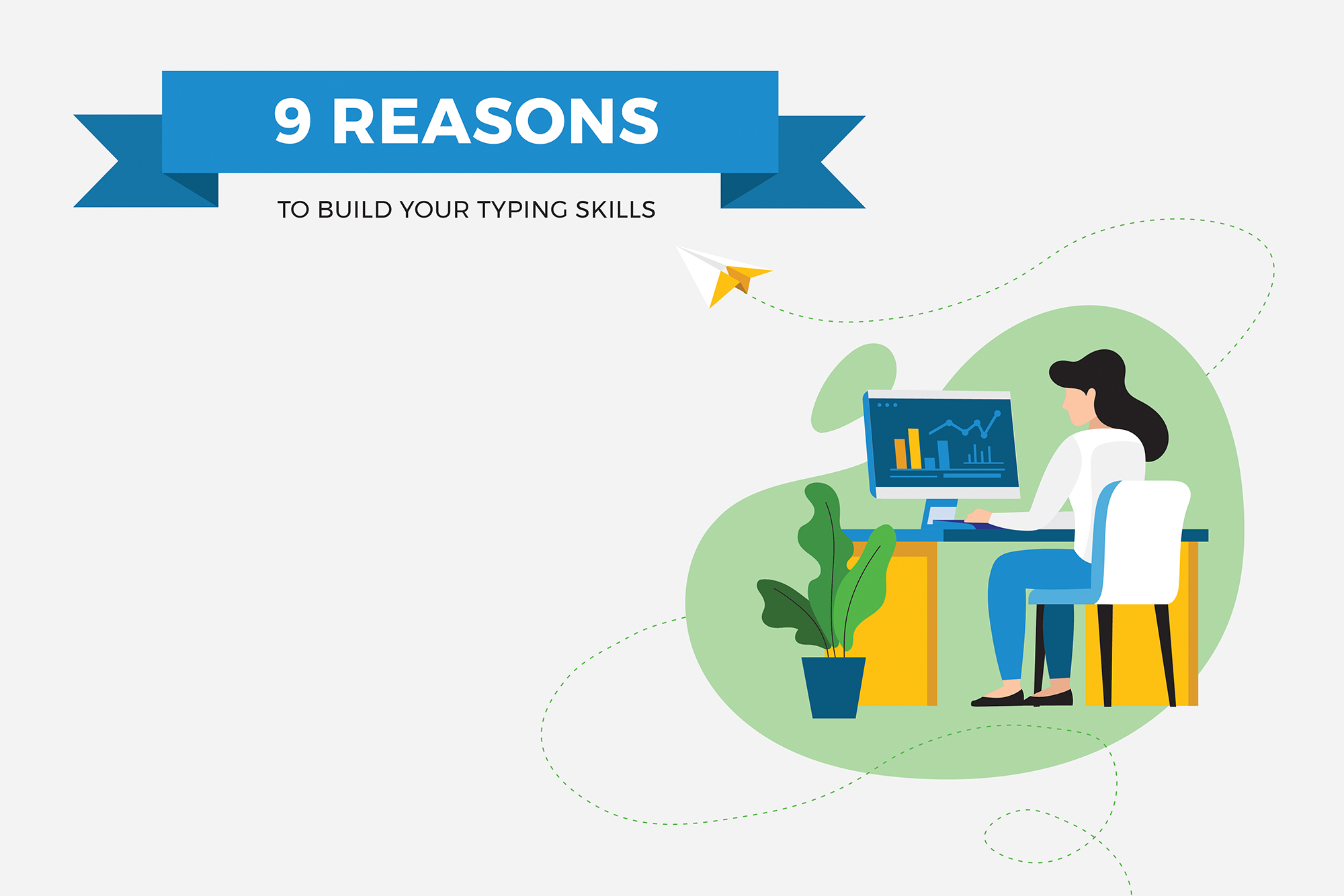 Looking for ways to motivate your students to learn to type? Try showing them some data!
Learning to type efficiently saves students time on school assignments and many other tasks they will do throughout their lives, like applying for jobs and managing their social media. Later on in life, typing is a vital skill for people in a wide variety of interesting and high-paying careers.
Check out the infographic below for some facts that will motivate your students to keep up their keyboarding lessons. You can also download and print it to use as a handout or classroom poster.
(Use infographic here — downloadable version with bleed marks here)