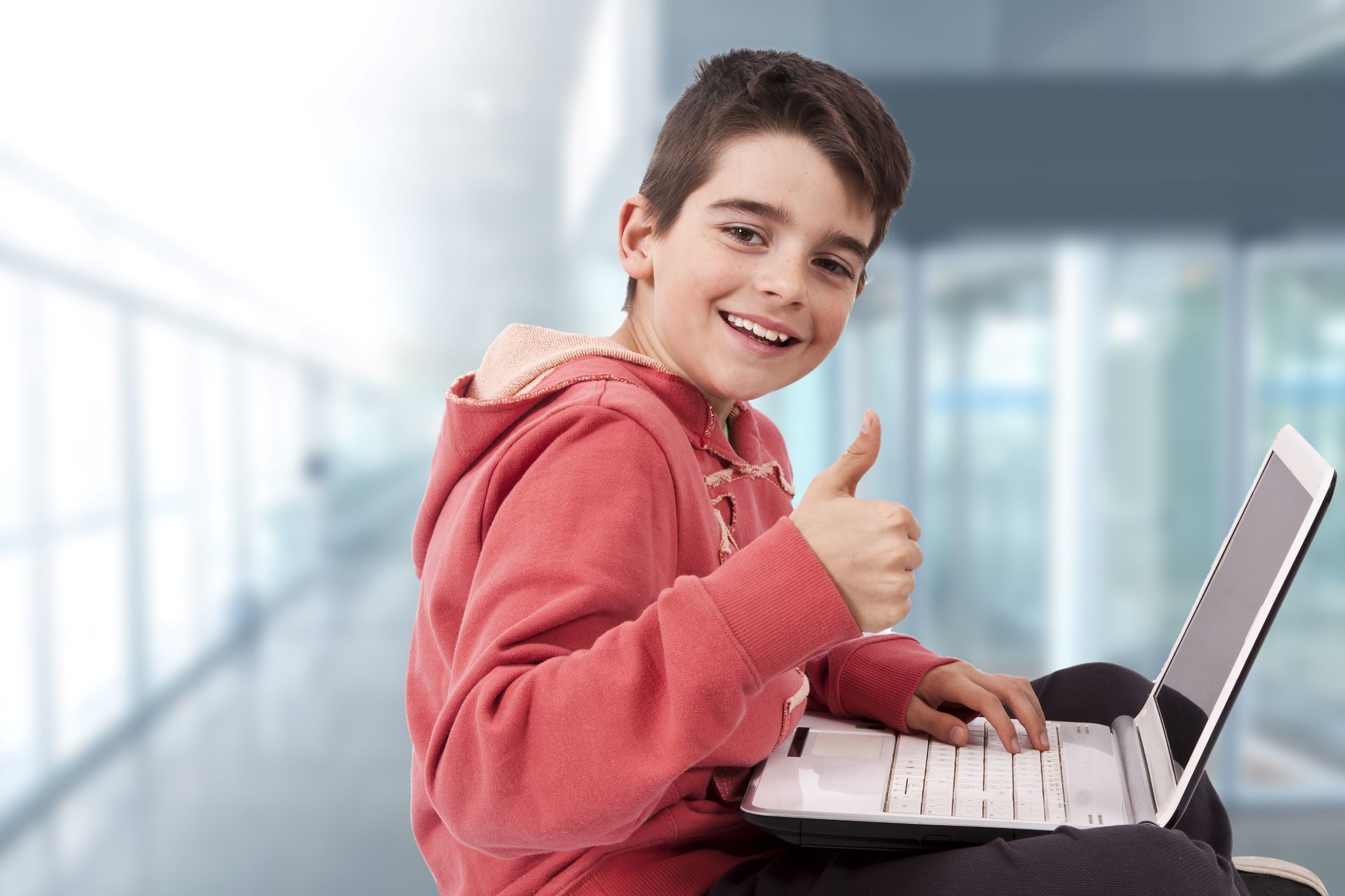 Learning to type is a crucial skill that students need to learn and practice early on in their education. Unfortunately, learning to type can mean clicking the same buttons over and over again, which can be boring for kids in the primary stages of learning.
By using typing games and other fun approaches to teach keyboarding and typing skills, you can help students enjoy the process of learning something new while also giving teachers and instructors an easier way to educate their students. 
Listed below are some fun and exciting ways to help make learning to type more appealing to young students:
Choose a Gamified Typing Curriculum
Gamified typing curriculums make it much easier for teachers to monitor their students' progress while they are in the process of learning to use a keyboard effectively. Choosing the right curriculum based can help students learn to be great typists faster.
Kids often perform better when they are presented with rewards for their progress or when they are competing against their peers. School typing games can offer students the motivation they need to be great typists in the future.
Use Multiplayer Typing Games
With Typing Agent's multiplayer games, kids can learn how to use a keyboard while playing their peers in a number of exciting games that subtly include typing practices.
Here are just a few of the many games that Typing Agent offers teachers and students:
Battleship: Similar to the classic board game, players attempt to skin their opponent's ship by taking turns typing words to target squares that their rival's boat might be on. The goal here is accuracy rather than speed!
Doodle Memory: A matching game where players are challenged to create links between images on different playing cards and type in the corresponding words.
Penalty Kick: Players learn how to use a keyboard by typing as quickly and precisely as possible to kick as many soccer balls into the goal as they can.
Do a Keyboarding Singalong Game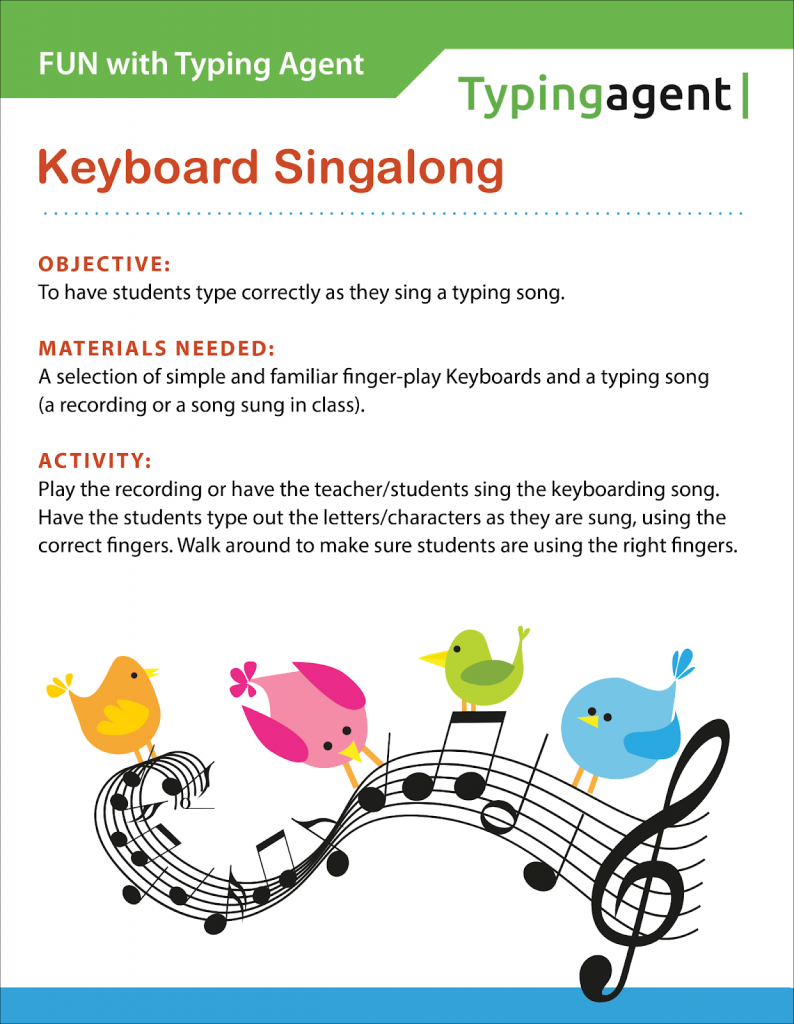 Get the whole class involved by challenging them to a keyboard singalong! Play a recording of a song and have teachers and students sing along to the song while simultaneously typing out the letters as they are sung. Make sure students are focusing on using the correct fingers to reach each specific key!
Try Team Typing Games
Get the whole class involved by playing games that require students to work in teams to answer questions related to keyboarding and shortkeys! Using formats similar to Jeopardy or Who Wants to Be a Millionaire can be a great way to get students excited about learning in groups.
Give a Key Placement Quiz With Rewards for 100% Accuracy
Children always seem to enjoy completing tasks or assignments more when they have a reward or prize waiting for them at the end. Teachers can use keyboard placement quizzes alongside school typing games to reward students who complete their test with perfect accuracy. This can help drive students to learn and allow teachers to monitor progress.
Have Advanced Students Practice With Fun Typing Projects
Have students improve their skills by assigning class projects, such as writing reports, creating a billboard or brochure, or writing blog posts. The more ways in which they implement their typing skills the better they will become. 
Try Typing Agent's Typing Games Today!
Choose a curriculum that your students will love by checking out some of Typing Agent's 100% web-based programs. Typing Agent uses exciting games, incentives, and personalization features to help kids enjoy the process of learning. Get started today!