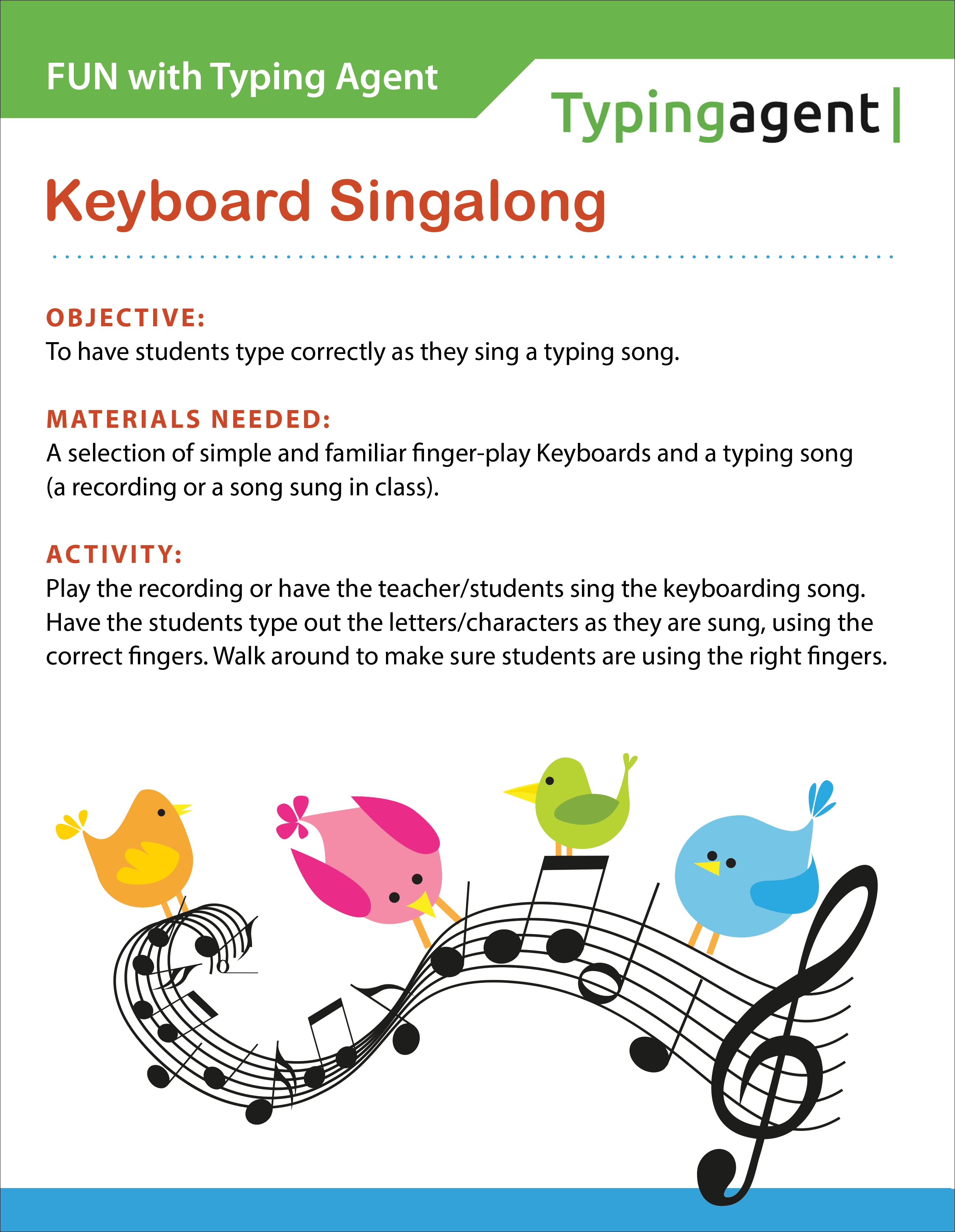 Introducing keyboarding to our youngest typists is important to develop proper keyboarding skills early and now, in response to many requests from our teachers, we are excited to introduce Typing Agent's new K2 and K2+ Offline Activities! Get ready for your students to sing, play games, color, paint, glue and have even more fun learning to type!
Check out all of our "Fun with Typing Agent" Offline Activities here in our Solution Center.  We have broken them up into two categories:  K2 (most suitable for K2 students) and K2 + (suitable for K2 and older students).
Now let's have some fun!