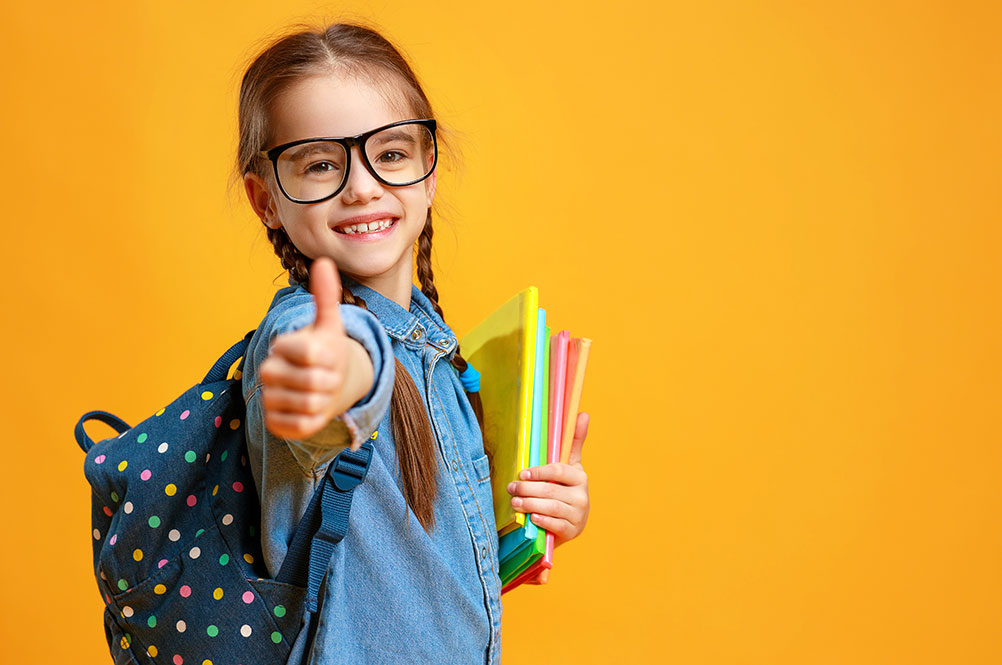 Technology is an extremely powerful tool in our society that will only continue to advance in the years to come. As we continue to propel ourselves full-speed into the digital age, it is essential to make sure that the students of today, the workers of the future, are prepared.
Web-based typing programs in elementary schools can be a great stepping stone to help children learn how to navigate the digital world. Here are some ways your school's typing lessons can help students prepare for their future:
Web-Based Typing Programs Teach Comprehensive Keyboarding Skills
Keyboarding skills are critical in today's society. By learning to touch type at a young age, students can become quick and effective typists and complete their other school assignments faster. Practicing keyboard skills can help children use computers more effectively as they advance in their education.
Web-based typing programs also tend to teach keyboard ergonomics, which are ways to position your body to avoid stress and strain while typing. Ergonomics will help students feel comfortable behind a computer screen for years to come.
Web-Based Typing Programs Help Students Master Difficult Skills
Typing is a difficult skill to master. It takes a lot of practice to become an efficient touch typist, but it pays off — and in learning to type property, your students will see for themselves that they can take on challenges through incremental progress.
By including a strong typing program in your elementary school curriculum, you can help your students learn how to tackle difficult problems and build their skills. That boosts their confidence and drive in every part of their education.
Web-Based Typing Programs Increase Productivity
Knowing how to use a computer and type effectively can allow students to be more productive in other aspects of their life. By mastering touch typing at a young age, students can free up time to focus on other aspects of learning and become more motivated both in and out of the classroom.
The better students are at typing, the quicker they can finish assignments and other projects or make adjustments to their online assignments.
Web-Based Typing Programs Are More Likely to Teach Digital Citizenship
The internet can be a confusing and dangerous place for children. By introducing students to the concept of digital citizenship through your elementary school typing program, you can make sure they learn the importance of protecting their identity and how to avoid scammers, hackers, and viruses.
Digital citizenship teaches children how to have a positive relationship with the world of technology. By choosing a web-based typing program that includes digital citizenship lessons, you can help your students prepare for a safe and productive future in the 21st century.
Web-Based Typing Programs Teach Goal Setting
Most web-based typing programs include specific speed or accuracy goals based on the students' grade levels and individual proficiencies. It's often easier for students to track progress and see measurable improvements right away than with other school subjects.
With a good typing program, students can watch themselves progress toward their goals in real time. It's easy to see how their hard work and practice pay off, and that's a lesson they will carry with them throughout their lives.
Web-Based Typing Programs Can Teach Coding
Some web-based typing programs have additional curriculum features that introduce students to coding. For example, Typing Agent includes a Learn to Type Code program that introduces students to basic coding concepts and teaches them how to accurately type code in JavaScript, HTML, and Python.
Typing class is the perfect time to get students interested in coding, especially if they are already fairly advanced typists. After all, if you don't type code accurately, the program you are coding will not run.
Looking for a web-based typing program? Try Typing Agent today!
Typing Agent is an immersive K-12 online keyboarding and technology curriculum that automatically adapts to each student. The web-based lessons use exciting games, incentives, and personalization to help students have fun while learning essential skillsets for their future. On top of our basic keyboarding curriculum, we also have digital citizenship, Learn to Type Code, and Spanish typing curriculums.
Typing Agent combines a top-quality typing curriculum with world-class customer support. Start using Typing Agent today!