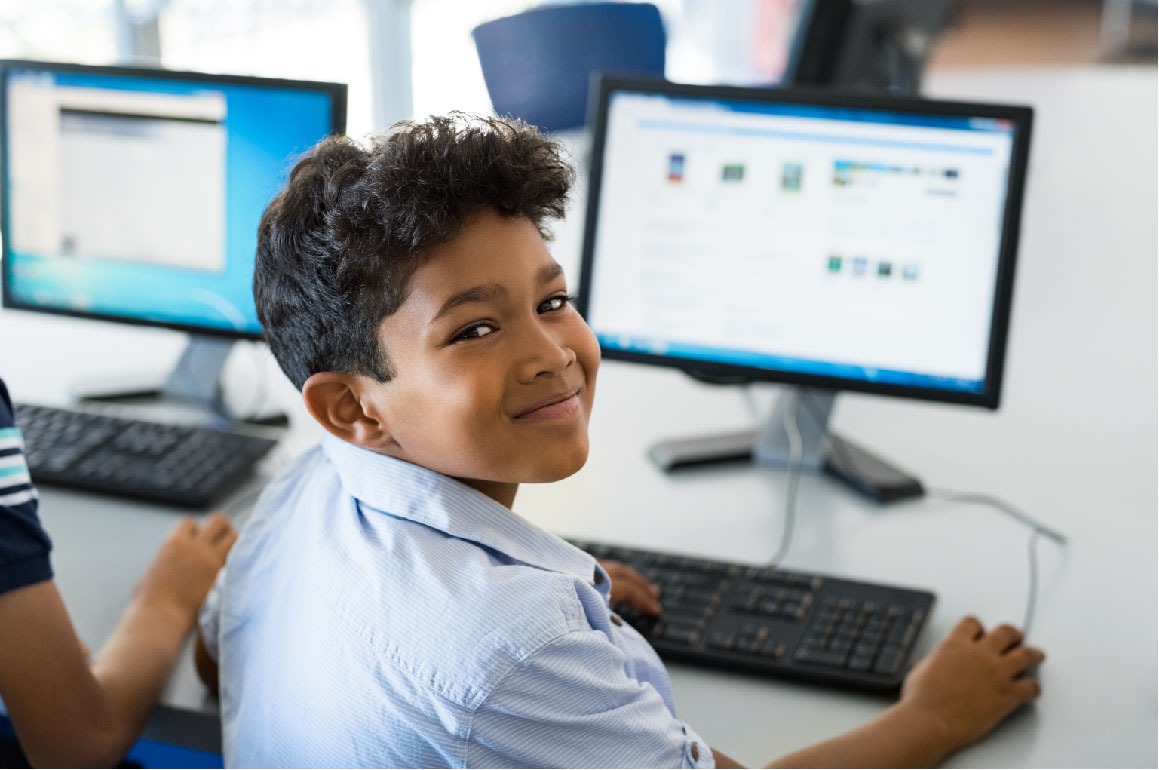 For many schools, an online typing program is the best option for continuous learning during and after the pandemic. These ed tech platforms have a lot to offer teachers and administrators whose students have fairly consistent internet access and a range of typing skill levels.
Let's take a look at the main benefits of using an online typing program:
1. Online Typing Programs Can Be Accessed From Anywhere
One of the most important benefits of online learning during the post-Covid era is that it can be accessed from anywhere. Your students will be able to access lessons and practice sessions regardless of whether they are at home, in a physical classroom, or anywhere else as long as they have an internet connection. Some typing programs, such as Typing Agent, extend this value by providing additional web-based lessons in key skills like digital citizenship and coding.
Online access is an advantage even during non-pandemic times because it frees typing practice from the school computer lab. With laptops or other computers, students can learn to type from their own classrooms or even work on typing as homework.
2. Your School Typing Program Will Be Easy to Set Up
Online typing programs are often easy to set up and implement. While other remote learning options may require complicated installation or be otherwise difficult to set up, online typing programs are often completely plug-and-play. Once all of your students have an account linked to their class, all you have to do is have students log in and continue their progress.
Since the curriculum is automatic, most online typing and keyboarding programs do not require teachers to plan lessons or spend a significant amount of time choosing activities for students. However, you may be able to customize the typing curriculum if you prefer a more "hands-on" teaching experience.
3. You Get Comprehensive Reporting on Typing Students' Progress
Online typing programs designed for schools offer comprehensive reporting that can be easily accessed by the teacher or school district. You can often see insights into your students' progress both at the classroom level and among individual students. Many programs come with automatic grading and the option to set typing targets for each class or student.
Some programs, like Typing Agent, even come with a live student activity stream so you can see what your students are working on in real time. You can get notifications of which activities they are working on and when they log in or out, all in a single remote-friendly tool.
4. An Adaptable Program Makes Learning to Type Easier
Some online typing programs use adaptive learning, which means they adjust to each student's strengths and weaknesses. These programs will automatically monitor students' proficiency levels and deliver appropriate typing lessons for their skill levels.
An adaptive online typing program is especially important for students in 3rd grade and up. Beginning keyboarding students may be able to use the same introductory curriculum with minimal issues, but older students often have a wide range of typing skill levels. The skills gap can be especially large if a student transferred from another school that used a different curriculum.
Typing skills have never been more important, especially in an online-heavy era when solid typing skills help students succeed in all their other classes. You can't afford to have less experienced students struggling with lessons or advanced typing students bored and disengaged. The best choice is a program that meets each student where they are so everyone learns to type effectively.
Looking for an Online Typing Program? Try Typing Agent!
Typing Agent is the most powerful K-12 online keyboarding and technology curriculum. Our 100% web-based curriculum automatically adapts to each student and includes tons of exciting games and incentives that keep students typing. In addition to our regular keyboarding program, we offer a digital citizenship curriculum and practice with typing code. Check out some of our other amazing features!