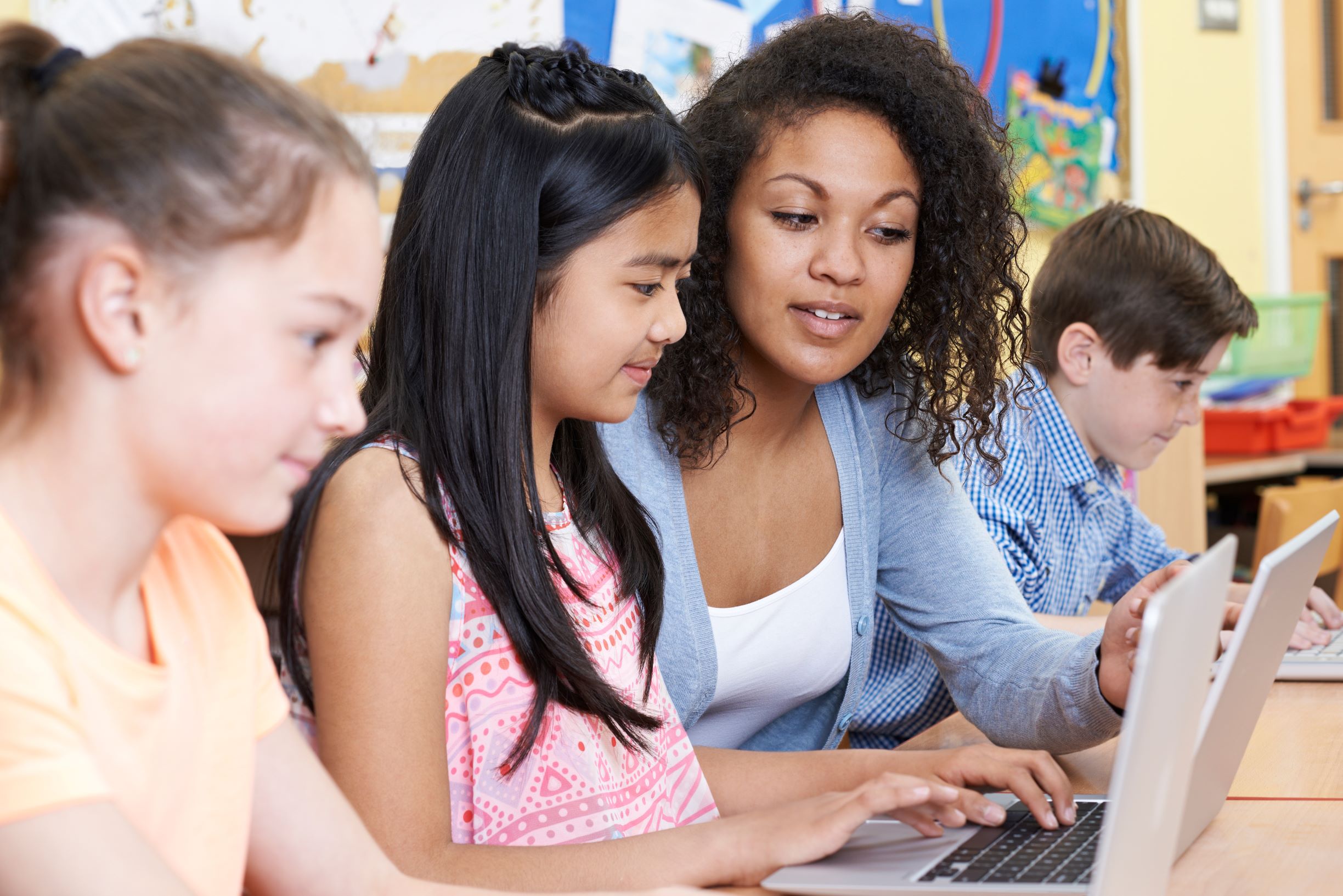 With so many new technology developments every year, it can be hard to know which skills are most important for students to learn. But just as learning to read forms a foundation for learning in other subjects, there are a few tech skills, such as typing skills, that tend to form a foundation for future technology skills.
To succeed at school and later on in the workplace, students should learn these basic technology skills early on.
1. Touch Typing
Typing is a foundational skill for almost any computer task. While students can learn to use a keyboard on their own to a degree, they will not be able to be as efficient as they could be unless they take the time to learn touch typing (and there are many reasons to become efficient!). Students typically need at least a few months of regular practice to learn how to touch type at a decent speed.
2. Keyboarding Ergonomics
Ergonomic practices are about more than just comfort: they are also a way to keep from developing repetitive motion injuries. Teaching students the optimal positions for their hands, wrists, arms, and bodies while typing will help them avoid future strain. The earlier you teach proper keyboarding posture, the easier it will be for students to avoid bad habits.
3. Digital Citizenship
Using the internet has its risks. Students need to learn how to protect themselves from identity theft and act appropriately online from a young age. Ideally, your school's technology and digital citizenship classes should teach students about protecting personal information, avoiding viruses and scams, nettiquette, and basic troubleshooting.
4. Google Suite
The Google Suite is one of the most powerful and popular collections of collaboration and productivity apps. Students are likely to use it throughout their school careers, and in many cases, later on when they enter the workforce.
5. Coding
In the past few decades, there has been an explosion in jobs that require some ability with coding. Coding skills will open the doors to careers ranging from software development to meteorology to digital marketing — and that's just one of the many reasons to learn to code.
Teach Technology Skills with Typing Agent and Yeti Academy
Typing Agent and its sister product, Yeti Academy, can help your students learn all these skills and more.
With Typing Agent, your school gains access to a 100% web-based K-12 typing and keyboarding curriculum. The lessons automatically adapt to each student and include exciting games and incentives that keep kids motivated. Typing Agent also includes a fun superhero-themed digital citizenship curriculum.
Yeti Academy provides a wide variety of STEM learning modules for upper elementary and middle school students. Our flagship program, Yeti Code, includes engaging single- and multi-player games that allow students to test their skills while playing against their peers. Our growing collection of modules cover subjects ranging from Google Suite to introductory biology.
If you are interested in trying out Typing Agent, sign up for a free demo now. Our typing program has a variety of features that teachers and school administrators love, including robust reporting features, a live student activity stream, and world-class customer support. We know you'll love Typing Agent!