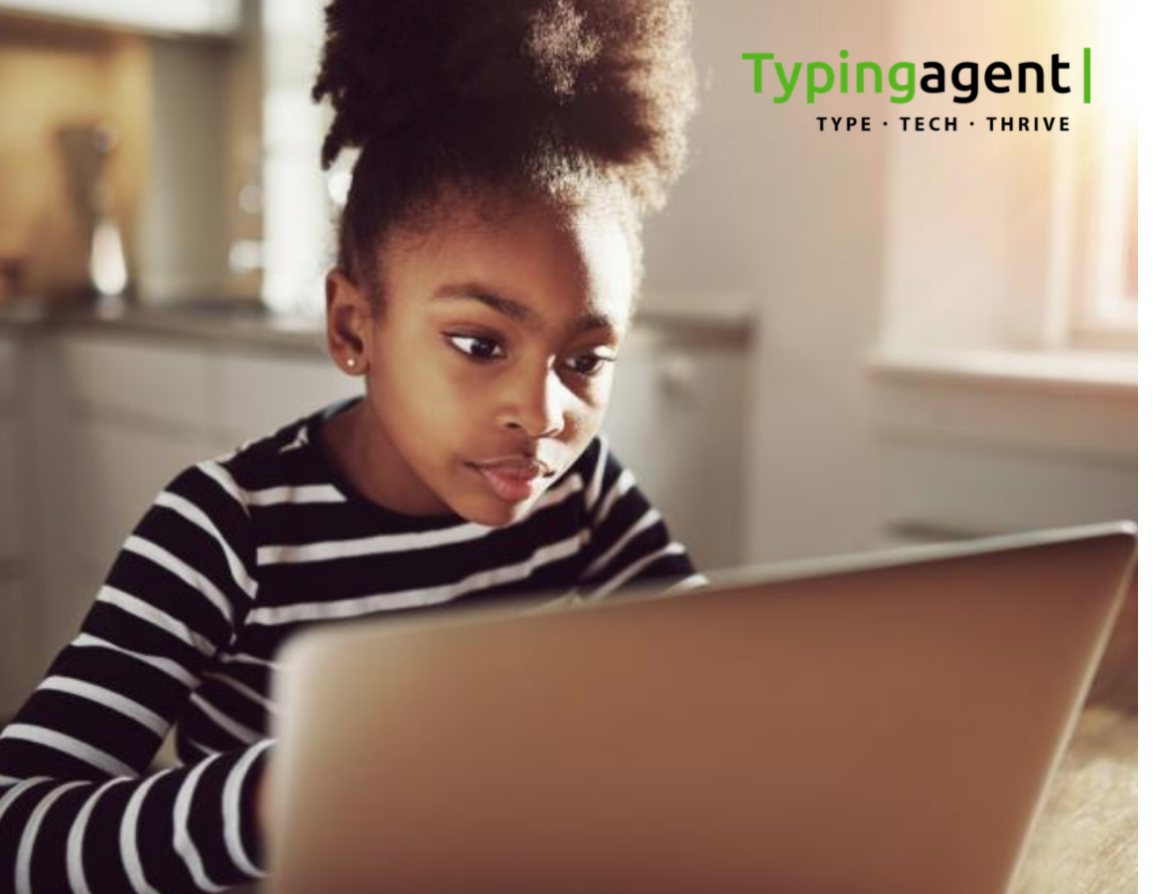 Amidst all the uncertainty, there is one thing you can count on – us! Typing Agent is completely remote-ready and prepared to continue instructing your K12 students at home through our self-paced gamified keyboarding and technology curriculum.
Typing Agent is Completely Self-paced
Typing Agent is 100% web-based which means that no matter where your students are, as long as they have a Wifi connection they can log in and continue to progress in their skills.  Teachers can easily monitor their students progress remotely from the teacher dashboard and even communicate with them from directly inside the program.
Typing Agent's Features Enhance the Remote Learning Experience
Typing Agent is Completely Self-Paced: Students proceed from one lesson to the next at their own speed in a fun gamified environment.
Student and Teacher Self-Registration: Getting students and teachers into the program in a remote environment is easy with this feature. Students and teachers can self-register and begin right away.
Lessons Automatically Adapt to Each Student: From the assessment test in the very beginning, Typing Agent automatically sets your students on a path to success and serves up content according to their abilities.
Remote Insights for Teachers: Monitor how much time your students are spending in the program, who is doing well and who needs some encouragement
Customizable Settings: See a student who needs to be challenged and another that needs some extra help? Adjust the settings accordingly for a particular student or the whole class.
Digital Citizenship and Type Code: Want your students to take a break from keyboarding for a bit? Assign Digital Citizenship and Type Code lessons.
Teacher Announcement Feature: Using the Announcement feature inside each classroom gives teachers the ability to communicate with their class or a particular student at any time.
Assignment Feature: Decide which particular lessons you would like your students to work on for the upcoming weeks with this cool feature.
Fully Editable Parent Letter: Typing Agent offers fully editable letters in both English and Spanish that you can print or email home to your families introducing the program to them and adding your own customizations.
Student Login Cards: Students use these cards as a reference on how to log in to the program.
Not currently a Typing Agent subscriber?
Click here to register your school or district for a new demo/trial.
Typing Agent is Here to Help
If your school or district is closing for health reasons and you are not a current Typing Agent subscriber, we want to do our part to help and get all of your students typing. Click Here to register your school or district for a new demo/trial and enter the promo code TA HELP in the "Additional Comments" section of the Free Trial form and one of our educational consultants will reach out to you to help you get your free account all set up for as many students as you need until June 30, 2020.