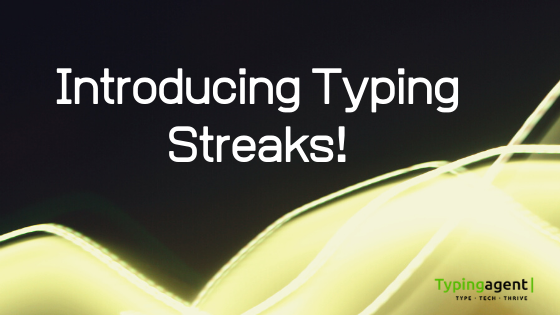 Introducing Typing Streaks!
I'm sure many of you have heard of Snapchat…well for those of you who know, Snapchat has an intriguing feature called Snapchat Streaks! Snapchat Streaks or as some call it Snapstreaks is a creative way to get people to use their app every day and if they do this successfully, a flame emoji will appear along with the number of days you have snapped consecutively. For some crazy reason this concept has taken off with their users and people will go to any length to keep their Snapstreak alive. It's really a phenomena that has taken off!
Typing Agent Typing Streaks
Typing Agent looked at this concept and thought, why not implement this concept into our program for students. In order to be successful at keyboarding, students need to consistently be practicing their skills and so let's gamify this in a similar way….introducing Typing Agent Typing Streaks!

Typing Streaks is a fun way for students to challenge themselves to keep practicing their typing skills regularly inside Typing Agent. Every time a student logs in and types a lesson or test Typing Streaks adds 1 point to their Typing Streak score and their number keeps building. Don't let too much time pass without doing your lessons or your score will go back to 0. If a student goes 72 hours or more without typing a lesson or test, Typing Streaks will automatically reset the number back to 0. Oh no!
Students can find their Typing Streak score at the top of their student interface with a flame emoji and a number. Now, let's hone those typing skills!