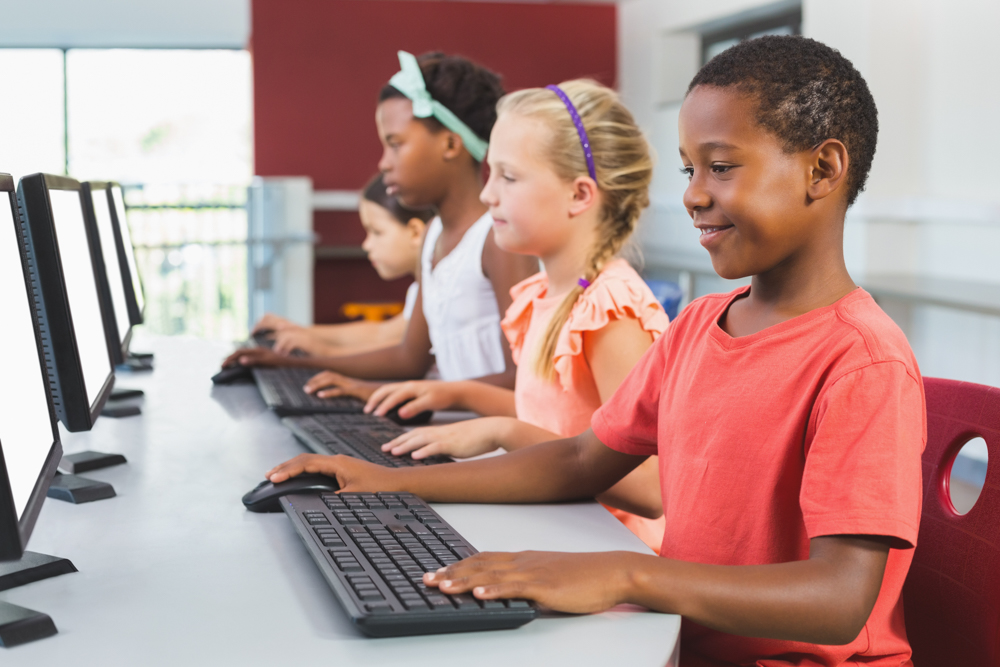 Teaching keyboarding lessons to students who learn at different speeds can be a challenge. You don't want to push students who are struggling to go faster than they're able, but you also don't want to leave fast finishers bored with nothing to do.
Luckily, there are a few tricks you can use to ensure all students make the most of their typing class time.
1. Use Keyboarding Lessons With An Adaptable Curriculum
Ideally, your school's typing program should automatically adapt to each student. That will make it much easier to keep students with different skill levels and learning speeds engaged.
Adaptive keyboarding programs give each student a personalized learning experience based on their needs, strengths, and weaknesses. Best of all, you won't have to do extra work to create separate curricula!
2. Set Keyboarding Lesson Goals For Each Student
Typing provides more opportunities than most subjects to set tangible short- and long-term goals. You may have an overall typing accuracy or speed goal for your students to reach by the end of the term, but you can also set mini-goals to track progress along the way.
For short term goals, consider having students aim to increase their accuracy or words per minute (WPM) by small amounts. A student typing with 30% accuracy can work toward 35%, while their peer with 70% accuracy can shoot for 75%. If rewards are not included in the typing program, set up class points or another reward system when students reach these mini-goals.
It's a good idea to focus on accuracy since typing speed builds up more easily from an accurate foundation. Younger students can work toward 80-85% accuracy, while students in grades 4 and above should shoot for 90% and up.
If you wish to include speed-based goals, make sure they align with the grade level. While high school students may want to aim for 60 WPM to qualify for certain jobs when they graduate, your third graders might struggle to reach 15 WPM. The standard guideline is to give each class a WPM goal that is five times the students' grade level.
You can also have students choose their own goals for typing class. Research shows that we are more likely to achieve our goals when we write them down.
3. Offer Keyboarding Extension Activities
Concerned about managing early finishers? An easy option is to provide extension activities. Advanced students can continue learning and stay busy while their peers work toward the finish line.
You could challenge students who finish their typing program early with lessons on typing code. Parents will be pleased when their children come home saying they are learning to type HTML, Java, or another coding language.
Another extension option is to provide students with typing games to play. Some typing programs even offer multiplayer keyboarding games so students can have friendly competitions with their peers. They'll be enjoying themselves as they practice their new skills, and their peers who haven't yet finished their lessons will be more motivated to learn so they can join in the fun.
You could also give early finishers a list of interesting tasks to choose from that require typing. For example, students could try typing:
A letter to a role model of their choice
A story of their own creation
A review for their favorite movie, book, or TV show
A letter to a relative or friend
A submission for a writing contest
Help Students Learn To Type With Typing Agent
Typing Agent is the most powerful online K-12 keyboarding and technology curriculum for schools. Our 100% web-based typing program automatically adapts to each student and can be used in remote learning environments or in the classroom.
In addition to our engaging typing curriculum, our schools have access to a digital citizenship curriculum, exciting typing games, lessons on typing code, and more. Try a free demo of Typing Agent today!