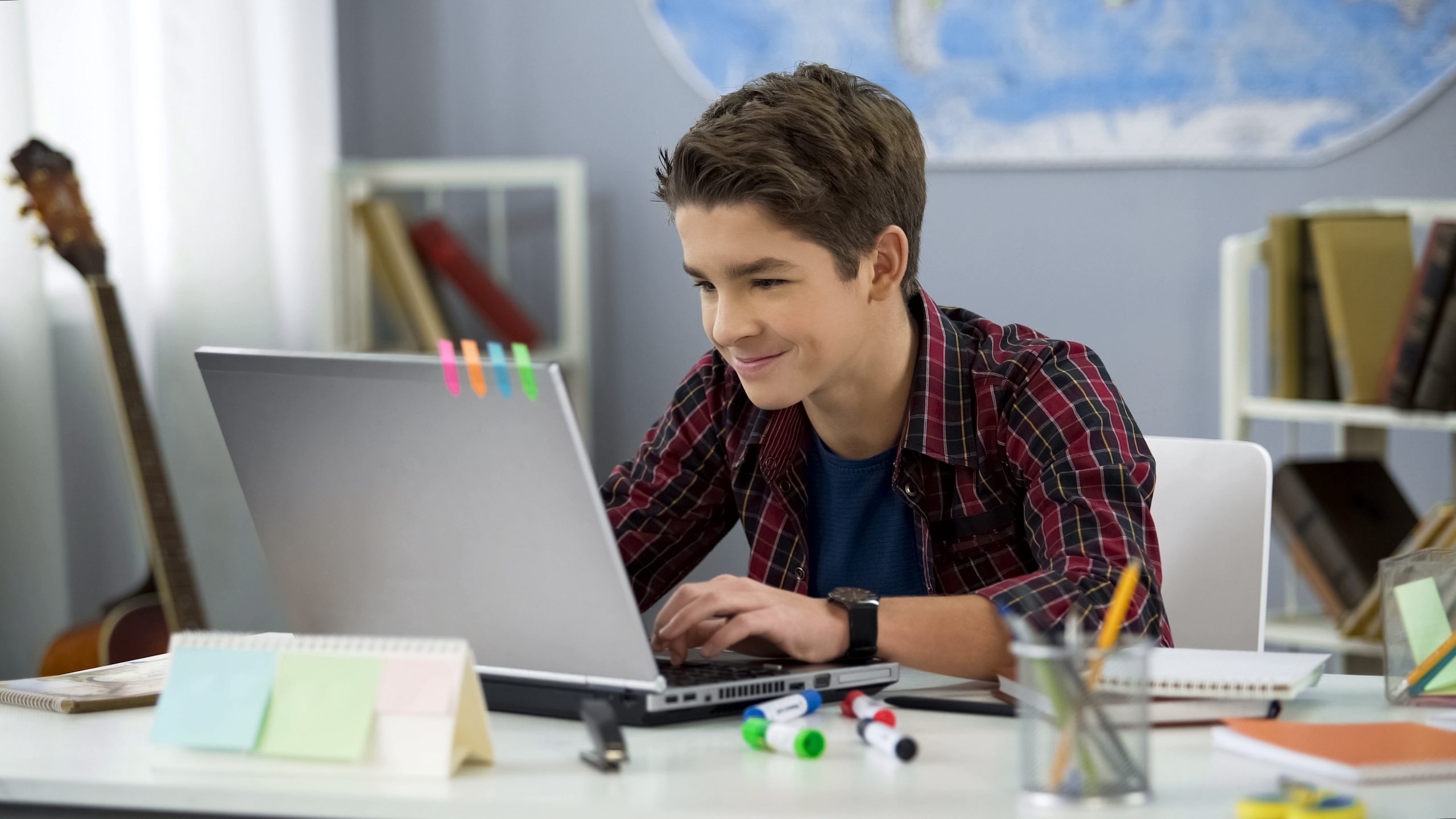 Would you expect the same typing curriculum to be equally effective with first graders and middle school students? Probably not. Your school's typing program should be optimized for students' needs at each age and skill level.
Look for these features and learning approaches when you are buying keyboarding lessons for students at different grade levels:
K-2: Start With Appealing Typing Program Basics
Typing programs for kindergarten through second grade should focus on basic keyboarding skills, including proper typing posture. These programs should also have appealing graphics that inject fun and interest into the learning process.
At this age, typing lessons should be very short but frequent to help students stay focused. Young elementary school students may not be able to focus as long as older students, so it's better to have daily 15-minute sessions rather than an hour once a week. Frequent practice ensures that students continue to progress.
Grades 3-5: Look for Adaptability and Gamification
Older elementary students may have different levels of typing skills. If you use the same static curriculum for each student, some students will be bored while others will struggle to keep up. Luckily, you can find typing curriculums that automatically adapt to each student.
It's also a good idea to look for gamified typing programs that keep motivation strong. Gamified learning platforms keep third- through fifth-grade students motivated and offer rewards for hard work.
As with K-2 students, typing programs for third graders and up should be implemented through short but frequent lessons. Regular 15-30 minute typing lessons are your best bet for helping students learn to type efficiently.
Middle School and Beyond Typing Program:
Gamification aids learning at any age, including students in middle school and high school. Upper-grade students will be more motivated to learn when they get instant performance feedback, leaderboards, the ability to unlock new levels, new keyboarding challenges, and opportunities to earn points.
Adaptability is even more important in the upper grades as disparities widen between students who are already strong touch typists and students who never properly learned to type. Your school's typing lessons should automatically adapt to each student's skill level and relative strengths and weaknesses.
Pro Tip: Consider Adding a Digital Citizenship Curriculum
Students of all ages, especially impressionable elementary school students who may be exploring the internet more than parents realize, should learn about digital citizenship. It's a good idea to make space in your technology curriculum for students to learn about passwords, information privacy, copyright laws, empathetic online communication, and other key aspects of online responsibility.
Some typing programs include a digital citizenship curriculum when you purchase typing lessons. If you don't already have comprehensive lessons in this area or are looking to supplement your existing curriculum, consider choosing a typing program that includes digital citizenship lessons.
Learning to Type in 2020 and Beyond
In a world where online learning is more widespread than ever, learning to type will play a critical role in students' ability to succeed in every school subject. It's vital for schools to choose the right typing program to teach students effectively. A strong keyboarding curriculum will set students up for greater success throughout their academic and future work careers.
If you are looking for a typing program for your school, consider choosing Typing Agent. Our K-12 curriculum is 100% web-based and designed to work in remote and in-class environments. On our gamified learning platform, students will find plenty of opportunities to earn motivational experience points and GritCoins that unlock games and more. Lessons come with fun instructional videos to teach students typing tips and tricks as well as a digital citizenship curriculum.
Sign up for a demo to check out our engaging K-2 Mountain World keyboarding curriculum or experience our adaptive, personalized 3-12 curriculum.